Table of contents
Need help with Ultimate Beneficial Owner (UBO) info or documents for the Netherlands? This page will help you find your company's UBO info and the documents you need.
UBO Term
In the Netherlands, UBOs are in the Eigenaar1 section of the Proof of Registration (PoR) document.
Accessing UBO info
Get your company's UBO info in the PoR on the Kamer van Koophandel2 (KvK) website.
Approved UBO documents
If the KYC team can't access your UBO document, you'll need to submit your company's PoR document.
In the case that your UBO info isn't in your PoR, the KYC team may ask for a sworn statement from your legal representative.
Sworn statement
Document title: your document document clearly indicates that it's a Declaration of Beneficial Owners.
Company details: declare the company name, unique identification number and office address.
UBO information: complete personal details such as the name, nationality, address, place and date of birth of each UBO. Indicate their type of control and percentage ownership.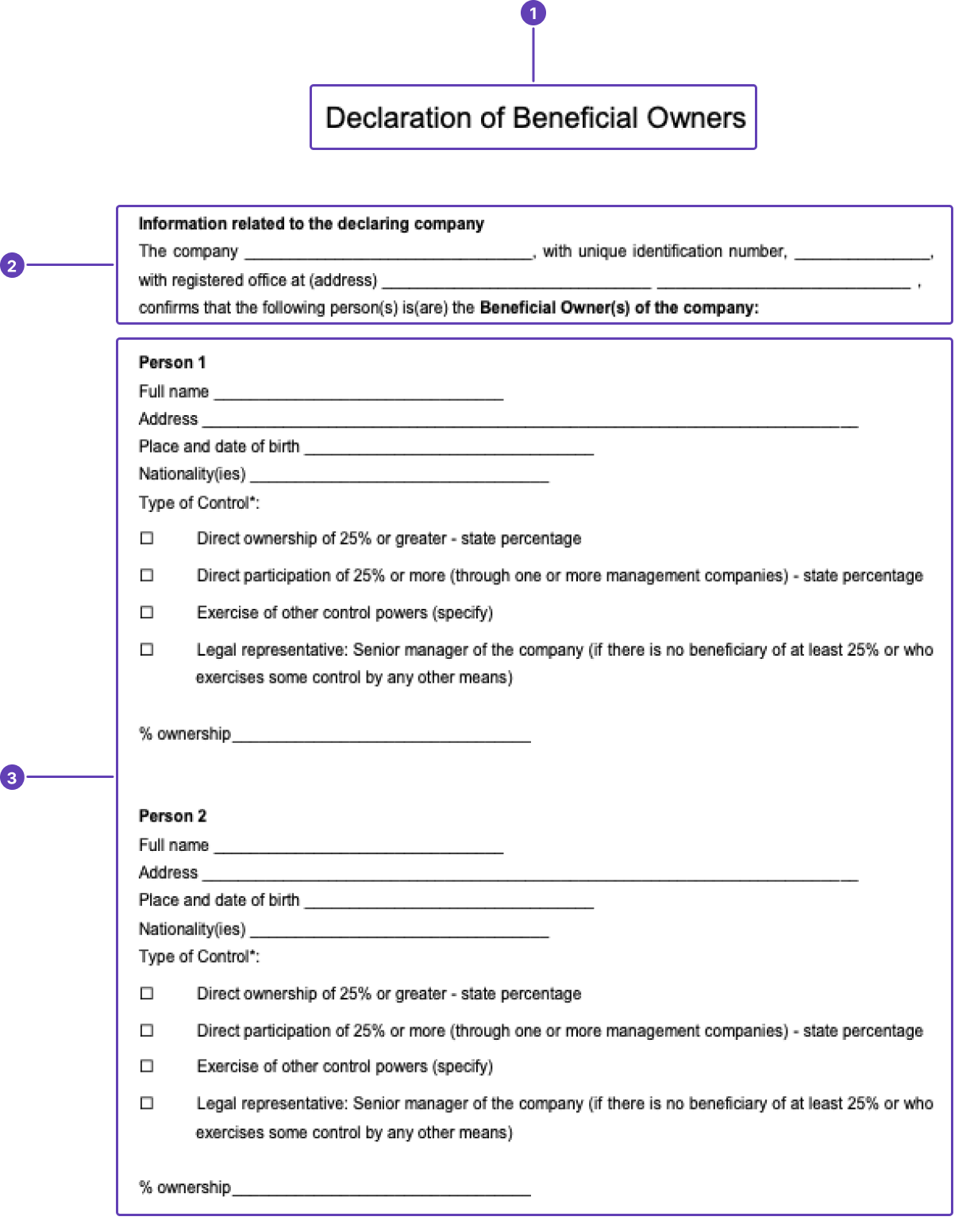 ---
Eigenaar means "owner", and it relates to the ownership section in the PoR document.
Kamer van Koophandel refers to the Chamber of Commerce in the Netherlands.